Business Analysis Essentials (ทักษะและความรู้ที่จำเป็นของ Business Analyst)
Online
Intermediate
English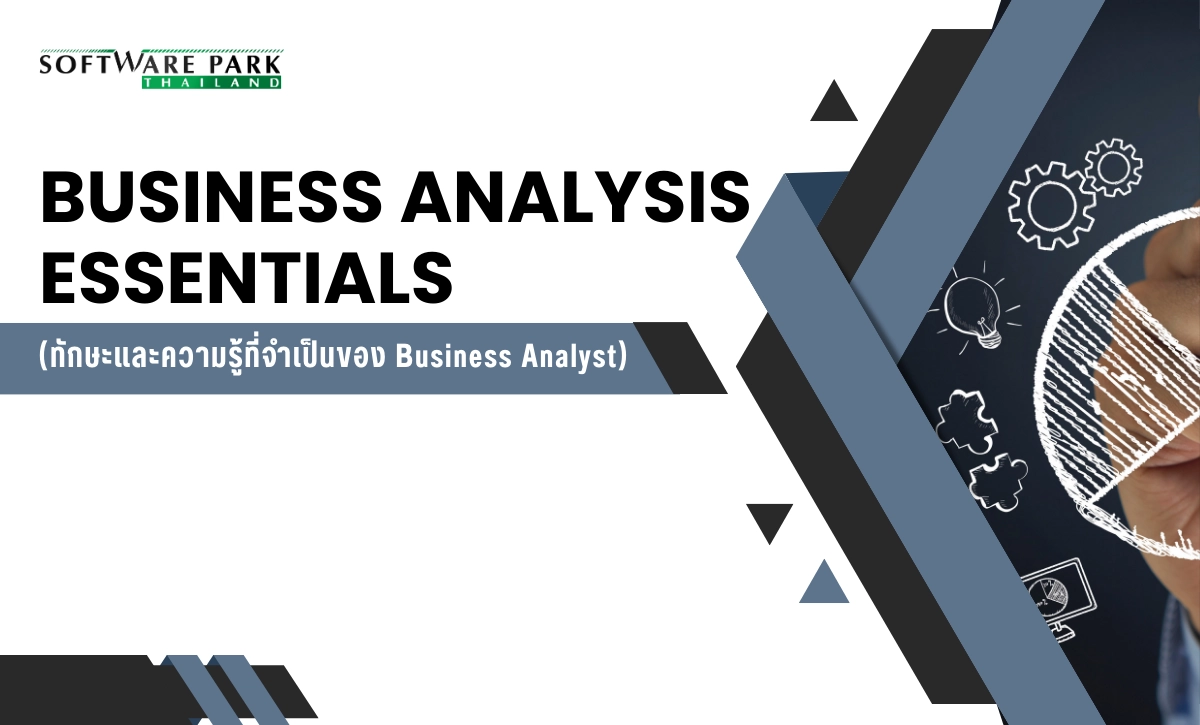 หลักสูตรออนไลน์ 2 วัน ที่ออกแบบมาโดยเฉพาะสำหรับผู้ที่ต้องการเริ่มต้นทำงานในสาย Business Analyst โดยจะได้เรียนรู้เทคนิค ซึมซับประสบการณ์จาก Use Cases ต่างๆ ที่เกิดขึนจริง จนสุดท้ายคุณจะเข้าใจว่าหน้าที่ของ Business Analyst คืออะไร และการจะเป็น Business Analyst ที่ดีควรมีทักษะอะไรบ้าง
Course description
Time
Time :
09:00:00 - 16:00:00
Training Date :
13-14 February 2024
Instructor
Venue
Business Analysis Essentials (ทักษะและความรู้ที่จำเป็นของ Business Analyst)
This course is designed to develop the knowledge and skills that are essential to succeed at business analysis. The course is based on the real-world experience and lessons learnt by practicing business analysts working on actual projects. At the same time it presents an up to date perspective on business analysis that includes use cases.
Participants leave the course with a clear understanding of what is expected from a business analyst and the skills necessary to fulfil those expectations.
Those acting (or planning to act) in the role of Business Analyst, Business Systems Analyst, System Analyst, Functional Analyst or Business Consultant
Software Development Managers, Project Managers, Program Managers, Developers and Testers who needs to understand what business analyst do
Project Sponsors, Project Stakeholders and End-User Representatives who participate in business analysis projects
Participants will:
Gain a better understanding of the role of a business analyst
Develop the essentials knowledge and skills required to investigate business systems; identify business needs and specify the requirements of a software solution
Understand how to better align IT with business needs
Introduction to Business Analysis
Business Analyst Roles and Responsibilities
Understanding the Business Analyst Role
Skills Required By Business Analysts
Business Analysis Projects
A Systems Engineering Perspective of Business Analysis
Introduction to Soft Systems
Business Analysis Process Model
Understand Business Strategy
Investigate the Situation
Understanding Business Strategy
Portfolio Analysis Products and Services
Investigating the Situation
Using Rich Pictures to Explore Scope
Mind Maps as an Alternative to Rich Pictures
Considering Perspectives
Investigating Soft Systems
Understanding Stakeholder Perspectives
Understanding the System Environment
Introduction to Activity Theory
Characteristics of Human Activity
Developing Activity Breakdowns
Synthesising Stakeholder Perspectives
Arranging Activities Into an Approximate Time Line
Showing Alternative Activities
Modelling Business Processes
Introduction to Activity Diagrams
Showing a Sequence of Activities
Representing Parallel Activities
Business Processes Models
Modelling Physical Workflows
Modelling Logical Workflows
Modelling "As Is" Processes
Modelling "To Be" Processes
Analysing Needs
Identifying Business Needs
Support for Business Activities
Solving Business Problems
Evaluating Options
Identifying Potential Solutions
Describing the Solution features
Developing the "To Be" Business Process
Investigating Feasibility
Analysing Benefits With a Results Chain
Understanding the Time Value of Money
Defining Requirements
An Overview of Formal Software Requirements
Non-Functional Requirements
Usage Scenarios as an Alternative to Formal Requirements
Documenting requirements With Use Cases
Developing Use Case Diagrams
The Importance of a Glossary
Use Case Steps
Capturing Interface Requirements
Levels of Use Case Description
Use Cases and Business Processes
Using an Activity Diagram to Show the Sequence of Use Cases
Using a Sequence Diagram to Show Interactions Between Actors
Review and Conclusion
Payment can be made by:
Cash or Credit Card or Bank Cheque payable to "สำนักงานพัฒนาวิทยาศาสตร์และเทคโนโลยีแห่งชาติ" (a post-dated cheque is not accepted) on the first day of the service or within the last day of the service.

Account transfer and send the proof of the payment (the deposit slip) to email ttd@swpark.or.th
•
ธนาคารกรุงเทพ สาขาอุทยานวิทยาศาสตร์
Saving Account Number: 080-0-00001-0
Account Name: สำนักงานพัฒนาวิทยาศาสตร์และเทคโนโลยีแห่งชาติ
•
ธนาคารกรุงไทย สาขาตลาดไท
Saving Account Number: 152-1-32668-1
Account Name: สำนักงานพัฒนาวิทยาศาสตร์และเทคโนโลยีแห่งชาติ
Notes:
Withholding tax (3%) is exempt.

Should you need to withdraw, you must send the notice of the withdrawal in writing no later than 7 working days before the commencement date. The cancellation less than 7 days will be subject to a fine of 40% of the fee.

Software Park Thailand reserves the rights to cancel courses due to unforeseen circumstances.
Contact Person
For more information, contact our course coordinator on:
เสกสรรค์ สังสุข (อิฐ)
Mr. Seksun Sungsook
Office. +662 583 9992 Ext. 81421
Mobile. +6681 913 1828
You are encouraged to use the course schedule as a guide to plan your training.
The schedule is accessible at www.swpark.or.th for more information.
15,000 THB .
กำหนดอบรมวันที่ 13 - 14 กุมภาพันธ์ 2567
เวลา 09.00 - 16.00 น. (Online)
**บรรยายเป็นภาษาอังกฤษ โดยวิทยากรต่างชาติ**
***สำคัญ!!! กรุณารอการยืนยันเปิดการอบรมจากเจ้าหน้าที่ก่อนการชำระค่าลงทะเบียน***
สอบถามข้อมูลเพิ่มเติม โปรดติดต่อ เสกสรรค์ สังสุข
Tel: 02-583-9992 Ext. 81421, 081-913-1828
Enroll now
---
Course Detail :
Time :
09:00:00 - 16:00:00
Training Date :
13-14 February 2024
---
Instructor info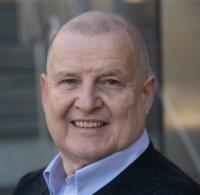 Mr.Phil Robinson
CERTIFIED SCRUM MASTER ที่มีประสบการณ์และอยู่ในอุตสาหกรรมดิจิทัลมาอย่างยาวนาน