Agile Business Analysis
Online
Intermediate
English
แนวคิดการทำงานแบบ Agile มุ่งเน้นในการส่งมอบ Product ให้ตรงตามเวลาและตรงตาม Features แต่ในฐานะที่เป็น Business Analyst ก็ต้องคำนึงถึงว่า Product ที่ส่งมอบนั้นต้องตรงตามความต้องการที่แท้จริงของผู้ใช้งานด้วย แล้ว Business Analyst จะทำงานอย่างไรให้สอดคล้องไปกับ Agile Team ได้? หลักสูตรออนไลน์ 2 วันนี้ มีคำตอบ!
Course description
Time
Time :
09:00:00 - 16:00:00
Training Date :
15-16 February 2024
Instructor
Venue
Agile Business Analysis
Most Agile approaches focus on product delivery, assuming that a prioritised "backlog" of product features is readily available to drive development activities. However, Agile can be rather rather vague about how the product backlog is initially populated with features.
This has led to uncertainty about the role of business analysis in the Agile world. It is clear that the traditional specification-driven approach to business analysis is not compatible with Agile but many teams struggle to find a replacement.
This course addresses one of the least understood aspects of agile by teaching a comprehensive set of "discovery" techniques that complement the Agile "delivery" approaches. At the end of the course, participants will have a clear understanding of the role of a Business Analyst in an Agile team.
Course Features
Incorporates the IIBA's agile framework as described in the Agile Extension to the BABOK Guide.
The centre piece of the course is the Agile Discovery Canvas which provides a simple, collaborative tool for guiding agile business analysis.
The course is suitable for organisations considering adopting agile techniques, business analysts joining an agile team for the first time and existing agile team members.
Taught by a certified Scrum Master.
Shows how business analysis can be added to Scrum without creating a "Scrum-But".
Emphasises a collaborative approach to business analysis.
Requires no prior knowledge of Scrum or agile techniques.
Scrum Masters, Product Owners and Scrum Team Members
Business Analysts, Business Systems Analysts, Systems Analysts, Functional Analysts
Software Development Managers, Software Engineers, Software Developers, Requirements Engineers, Requirements Analysts
Test Managers, Test Engineers, Testers, Quality Assurance Staff
Project Sponsors, Project managers, Program Managers
Chief Information Officers (CIO), Executives, Enterprise Architects
Process Engineers, Software Engineering Process Group (SEPG) Staff, Methodologists, Process Improvement Staff
Presents a toolbox of business analysis techniques that reinforce agile principles.
Develops the skills Business Analysts require to become productive members of agile teams.
Presents a dogma-free perspective of business analysis in an agile environment.
Dispels many myths and misunderstandings concerning business analysis and the agile approach.
Gives participants the knowledge required to fully evaluate an agile approach to business analysis.
Introduction to Agile Development
Problems with the waterfall life cycle model
Project vs. product perspectives

Plan-driven development
Value-driven development

Agile software development

The Lightweight approaches of the 1990s
The manifesto for agile software development
Some popular agile methods

Introduction to Scrum

The Scrum life cycle
Scrum roles

Product Owner
Scrum Master
Team
Agile Business Analysis
The Product Owner role

Defines the product vision
Manages scope
Responsible for return on investment (ROI)
Interacts with stakeholders
Accepts (or rejects) sprint outcomes

IIBA's Agile extension to the BABOK Guide
Frameworks

Discovery framework
Delivery framework

Discovery principles

See the whole
Think as a customer
Analyse to determine what is valuable

Delivery principles

Get real using examples
Understand what is doable
Stimulate collaboration and continuous improvement
Avoid waste

The agile Business Analyst

The Product Owner role
Business analysts and the Product Owner

Acts as the Product Owner
Surrogate for the Product Owner
Assists the Product Owner
Coaches the Product Owner

Business analysts and product acceptance

Defines acceptance criteria prior to delivery
Creates and executes acceptance tests

Other Roles

Facilitates stakeholder consensus
Ensures business value is delivered
Ensures requirements are comprehensive

Agile business analysis techniques

Collaborative games
Cards and sticky notes
Affinity analysis
Dot voting
Discovery Framework
Visual thinking canvases

Business model generation
Value proposition design

The agile discovery canvas

The four key discovery questions
The principles of agile business analysis

Canvas vs. process
Canvases as a collaboration tool
Identifying Stakeholders
Using 'MACROSCOPE' to identify stakeholders
The 'onion' model of stakeholders
Empathy Maps and Personas
Involvement vs. commitment
Analysing stakeholders

Identifying the Product Owner
Identifying subject matter experts
Other stakeholders
Defining Business Scope
The Activity Triangle

Activity and objects
Activities and outcomes
The role of tools

Decomposing activities
Collaborative Activity Modelling

Brainstorming activities
Grouping activities
Consolidating stakeholder perspectives
Defining scope

Identifying Business Capabilities

Rewording activities as capabilities
Levels of business capability
Linking business capabilities

Organisation structure
Business processes
IT systems

Developing a Capability Map
Capability Heat Maps

Investigating Value Streams
Analysing Business Needs
Classifying Business Needs

Strategic needs

Build on or preserve a strength
Remedy a weakness
Exploit an opportunity
Avoid a threat
High value drivers

Operational needs

Managing information
Enforcing business rules
Lower value drivers

Identifying strategic needs

SWOT analysis
Acting on SWOT

Improve a capability
Mitigate a risk
Remedy a weakness

Developing a value proposition

Stakeholder pains and gains
Value stream pains and gains

Identifying information needs

Collecting information samples
Deferring detailed analysis

Identifying business rules

Identifying business rules through exploratory testing
Recovering business rules from source code
The business rules mantra
Developing a glossary of terms

Performing a gap analysis
Defining the Solution
Identifying solution features

What is a software feature?
Describing features using natural language

Describing solution features with user stories

User story template
Sub-stories
Decomposing epic stories
Acceptance criteria
Other stories

Team stories
System stories
Constraint stories

The three 'Cs' of user stories

Card
Conversation
Confirmation

'INVEST' and user story quality

Populating the product backlog
Estimating and prioritising the product backlog

Checking product backlog quality with 'DEEP'
Playing planning poker to estimate relative effort
Estimating feature value with 'SPIRACISEC'
Prioritising solution features
Ranking the product backlog
Planning Product Delivery
Solution vision

Elevator pitch
Product box

Release planning with user story maps
Developing a solution roadmap
Prototypes and storyboards
Wizard of Oz testing
Just Enough Architecture

Big design up front (BDUF) vs. just enough design
Technical debt
Architecture proof of concept (spike)
Delivery Framework
The Scrum Life Cycle

Viewing discovery as 'iteration 0'
Sprint planning
Sprint

Elaborating requirements
Product backlog refinement
Daily scrum meetings

Sprint reviews
Retrospectives

Sprint planning

Estimating the product backlog in detail
Team velocity
Creating the sprint backlog

Managing the sprint

The sprint board
Burndown charts

Elaborating requirements during the sprint

Participate in conversations
Behaviour driven development (BDD)
Acceptance test driven development (ATDD) and specification by example
Automated test frameworks

Product backlog refinement
The daily scrum
Conducting a sprint review
Participating in a retrospective
Payment can be made by:
Cash or Credit Card or Bank Cheque payable to "สำนักงานพัฒนาวิทยาศาสตร์และเทคโนโลยีแห่งชาติ" (a post-dated cheque is not accepted) on the first day of the service or within the last day of the service.
Account transfer and send the proof of the payment (the deposit slip) via email ttd@swpark.or.th

ธนาคารกรุงเทพ สาขาอุทยานวิทยาศาสตร์
Saving Account Number:

080-0-00001-0


Account Name:

สำนักงานพัฒนาวิทยาศาสตร์และเทคโนโลยีแห่งชาติ

ธนาคารกรุงไทย สาขาตลาดไท
Saving Account Number:

152-1-32668-1


Account Name:

สำนักงานพัฒนาวิทยาศาสตร์และเทคโนโลยีแห่งชาติ
Notes:
Withholding tax (3%) is exempt.
Should you need to withdraw, you must send the notice of the withdrawal in writing no later than 7 working days before the commencement date. The cancellation less than 7 days will be subject to a fine of 40% of the fee.
Software Park Thailand reserves the rights to cancel courses due to unforeseen circumstances.
Contact Person
For more information, contact our course coordinator on:
เสกสรรค์ สังสุข (อิฐ)
Mr. Seksun Sungsook

: +662 583 9992 Ext.
81421

: +6681 913 1828

:
seksun.sun@nstda.or.th
You are encouraged to use the course schedule as a guide to plan your training. The schedule is accessible at
www.swpark.or.th
for more information.
15,000 THB .
กำหนดอบรมวันที่ 15 - 16 กุมภาพันธ์ 2567
เวลา 09.00 - 16.00 น. (Online)
**บรรยายเป็นภาษาอังกฤษ โดยวิทยากรต่างชาติ**
***สำคัญ!!! กรุณารอการยืนยันเปิดการอบรมจากเจ้าหน้าที่ก่อนการชำระค่าลงทะเบียน***
สอบถามข้อมูลเพิ่มเติม โปรดติดต่อ เสกสรรค์ สังสุข
Tel: 02-583-9992 Ext. 81421, 081-913-1828
Enroll now
---
Course Detail :
Time :
09:00:00 - 16:00:00
Training Date :
15-16 February 2024
---
Instructor info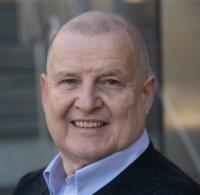 Mr.Phil Robinson
CERTIFIED SCRUM MASTER ที่มีประสบการณ์และอยู่ในอุตสาหกรรมดิจิทัลมาอย่างยาวนาน