CompTIA Network+ โครงการอบรมเชิงปฏิบัติการมาตรฐานวิชาชีพด้านระบบเครือข่ายคอมพิวเตอร์
CompTIA Certification Program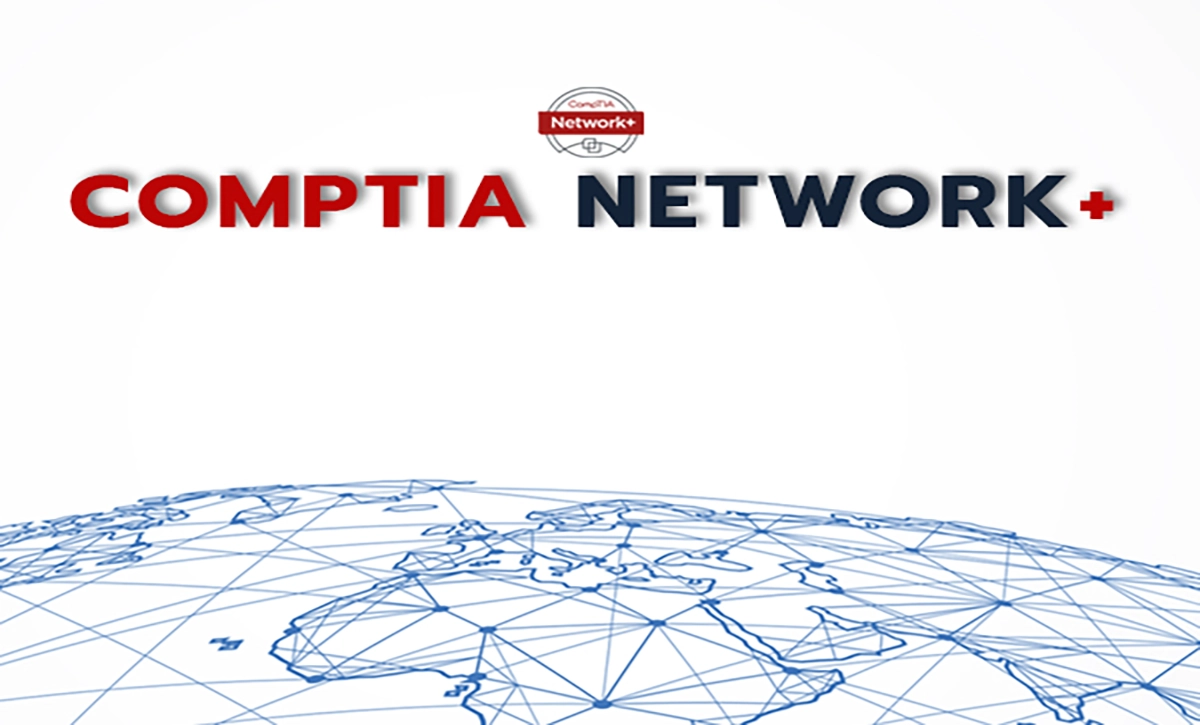 ผู้ที่สอบผ่านมาตรฐาน CompTIA Network+ จะมีความรู้และทักษะที่จำเป็นในการดำเนินงานด้านสถาปัตยกรรมพื้นฐานของระบบเครือข่ายที่ปลอดภัย นอกจากนี้ยังสามารถกำหนดค่าบำรุงรักษา และแก้ไขปัญหาอุปกรณ์เครือข่าย โดยใช้เครื่องมือที่เหมาะสม อีกทั้งเข้าใจคุณลักษณะและวัตถุประสงค์ของเทคโนโลยีเครือข่าย
Course description
Time
Time :
09:00:00 - 16:00:00
Training Date :
24 July 2023 - 26 July 2023
Instructor
Venue
Venue :
การอบรมในรูปแบบ Online
CompTIA Network+ โครงการอบรมเชิงปฏิบัติการมาตรฐานวิชาชีพด้านระบบเครือข่ายคอมพิวเตอร์
โครงการอบรมเชิงปฎิบัติการพร้อมสอบใบรับรองวิชาชีพด้านระบบเครือข่ายคอมพิวเตอร์ (CompTIA Network+) เป็นความร่วมมือระหว่าง เขตอุตสาหกรรมซอฟต์แวร์ประเทศไทยและบริษัท เอซิส โปรเฟสชั่นนัล เซ็นเตอร์ จำกัด (ACIS Professional Center) พร้อมทั้งได้รับการสนับสนุนใบรับรองโดย CompTIA สมาคมการค้าระดับโลกที่พิทักษ์ผลประโยชน์ทางด้านธุรกิจของอุตสาหกรรมเทคโนโลยีสารสนเทศ จากประเทศสหรัฐอเมริกา ซึ่งเป็นใบรับรองทางมาตรฐานวิชาชีพที่เป็นกลางไม่อิงผู้ขาย และผู้ผลิตอุปกรณ์รายใด อีกทั้งยังเป็นที่ยอมรับในระดับสากลด้านความรู้และทักษะเกี่ยวกับระบบเครือข่ายคอมพิวเตอร์ที่ถูกนำไปประยุกต์ใช้อย่างแพร่หลายในองค์กรและผู้เชี่ยวชาญด้านระบบเครือข่ายคอมพิวเตอร์
Objective:
+ Troubleshoot, configure and manage common network wireless and wired devices.
+ Establish basic network design and connectivity.
+ Understand and maintain network documentation.
+ Identify network limitation and weakness.
+ Implement network security, standards and protocols.
+ Have a basic understanding of emerging technologies including unified communications, mobile, cloud and virtualization technologies.
CompTIA Network+ เหมาะสำหรับผู้ที่ปฏิบัติงานในตำแหน่งทางด้านเครือข่ายไอที ซึ่งต้องเกี่ยวข้องกับงานเทคนิคทั้งในระดับปฎิบัติการ และระดับนโยบาย เช่น IT Support, System Engineer, IT Auditor, IT Manager, System Manager, Network Manager, Network Administrator, Network Technician, Network Installer, Help Desk Technician, IT Cable Installer
ผู้ที่สอบผ่านมาตรฐาน CompTIA Network+ จะมีความรู้และทักษะที่จำเป็นในการดำเนินงานด้านสถาปัตยกรรมพื้นฐานของระบบเครือข่ายที่ปลอดภัย นอกจากนี้ยังสามารถกำหนดค่าบำรุงรักษา และแก้ไขปัญหาอุปกรณ์เครือข่าย โดยใช้เครื่องมือที่เหมาะสม อีกทั้งเข้าใจคุณลักษณะและวัตถุประสงค์ของเทคโนโลยีเครือข่าย สามารถให้คำแนะนำการแก้ไขปัญหาพื้นฐาน สามารถวิเคราะห์การจราจรของเครือข่าย รู้จักคุ้นเคยกับโปรโตคอลทั่วไปและประเภทของสื่อต่างๆที่ใช้ในงานเครือข่าย
Day1
+ OSI Reference Model
+ Network Theory
+ Wireless Standard
+ Wired Connectivity Standard
+ Networking Ports and Protocols
+ Network Devices
+ Network Services and Applications
+ WAN Technologies
+ Network Cables and Connectors
+ Common Network Topologies
+ Common Network Infrastructures
+ Network Addressing Scheme
+ Routing Concepts and Protocols
+ Unified Communications Technologies
+ Cloud and Virtualization Technologies
Day2
+ Ethernet and Ethernet VLAN
+ Wireless Ethernet and Wireless Ethernet Protocols
+ Network Monitoring
+ Network Security Risks
+ Network Attacks and Threats
+ Network Vulnerabilities
+ Hardening Network Hardware and Network Software
+ Network Security Controls
+ Basic Firewall
+ Network Access Control Models
+ Basic Forensic Concepts
Day 3
+ Network Policies and Procedures
+ Safety Practices
+ Change Management Procedures
+ Troubleshooting Cables
+ Troubleshooting Wireless
+ Troubleshooting Ethernet
+ Troubleshooting TCP/IP Operation and IP Addressing
+ Troubleshooting TCP/IP Internet Access and DNS
+ Troubleshooting Security
Payment can be made by:
1. Cash or Credit Card or Bank Cheque payable to "สำนักงานพัฒนาวิทยาศาสตร์และเทคโนโลยีแห่งชาติ" (a post-dated cheque is not accepted) on the first day of the service or within the last day of the service.
2. Account transfer and send the proof of the payment (the deposit slip) via email ttd@swpark.or.th
2.1 ธนาคารกรุงเทพ สาขาอุทยานวิทยาศาสตร์
Saving Account Number: 080-0-00001-0
Account Name: สำนักงานพัฒนาวิทยาศาสตร์และเทคโนโลยีแห่งชาติ
2.2 ธนาคารกรุงไทย สาขาตลาดไท
Saving Account Number: 152-1-32668-1
Account Name: สำนักงานพัฒนาวิทยาศาสตร์และเทคโนโลยีแห่งชาติ
Notes:
- Withholding tax (3%) is exempt.
- Should you need to withdraw, you must send the notice of the withdrawal in writing no later than 7 working days before the commencement date. The cancellation less than 7 days will be subject to a fine of 40% of the fee.
- Software Park Thailand reserves the rights to cancel courses due to unforeseen circumstances.
Contact Person
For more information, contact our course coordinator on:
Songsiri Sittikun
Tel: +66-2583-9992 Ext. 81426
Email: songsiri@swpark.or.th
You are encouraged to use the course schedule as a guide to plan your training. The schedule is accessible at www.swpark.or.th for more information.
28,500 THB .
Enroll now
ขออภัย คลาสนี้เลื่อนอบรมและขอปิดรับลงทะเบียน
---
Course Detail :
Time :
09:00:00 - 16:00:00
Training Date :
24 July 2023 - 26 July 2023
---
Instructor info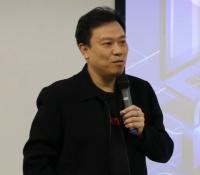 Mr.Boonchai Laopornpitchayanuwat
-